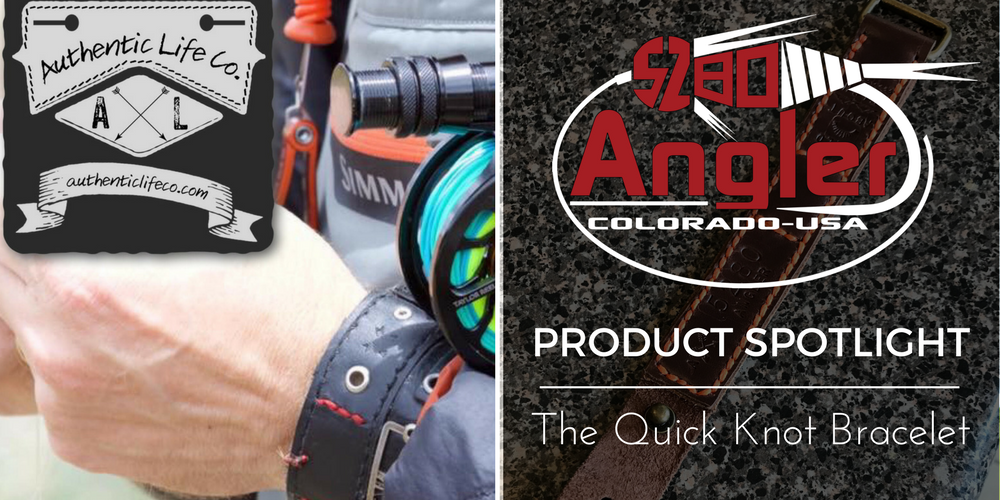 Ed's Note: In advance of spending a day on the water with 5280 Angler head guide Gene Rea, Iowa-based angler and craftsman Tim Lambertsen sent us a few of his Quick Knot Bracelets to test out on the water. We loved them both for their style & function – In fact, my custom 5280 Angler Quick Knot is en route via mail right now – check out the pics below!
The vision behind Authentic Life Co. is to create highly functional tools that are equal parts beauty and comfort. All products are hand crafted in Tim's garage through the wee hours of the night. Says Tim, "I'm not worried about making a living with this or mass production. I have a full time job for that. With The Authentic Life Co. I am focused on quality… The sacrifice is availability, products are only available as they are created by my hands." 
Here is the story, description and contact information about Authentic Life Co & the Quick Knot Bracelet.
---
THE QUICK KNOT BRACELET
by Tim Lambertsen, Authentic Life Co.
Necessity being the mother of invention, this product was the idea of a fly fisherman and craftsman, born out of a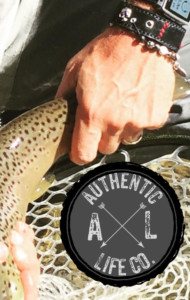 simple goal to minimize time away from fishing. The Quick Knot bracelet is designed to hold your fly(s) securely on your wrist while working a knot, rigging a line, or attaching a dropper. Your lips were designed for things other than holding a fly.
The Quick Knot Bracelet is made from 100% real leather – hand cut, hand sewn, sealed in mink oil for water resistance. The edges are polished with bee's wax. Through time and adventures on the water, a beautiful patina develops on the bracelet as it forms to your natural contours.  While this product should outlive you, it's journey, if authentic, may radically alter it.
moment of conception
One day while fly fishing, I dropped a fly in the stream when struggling to swap flies. I looked at a bracelet I was wearing and asked myself, "if I were to make this, I would make it so my flies would stick to it." At that moment the flagship product, The Quick Knot, was born.
journey of development 
The Quick Knot bracelet has been in development for two years now and field tested by guides in various locations across the United States. The feedback from guides have been instrumental in improving the product and bringing forth current models and exploring new models. Currently, patent processes are in the works.
availability
Since each bracelet is hand crafted, one of a kind and unique in style, yet consistent in design, availability is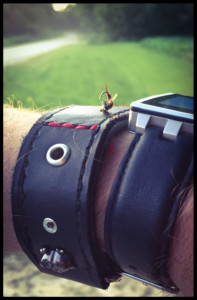 posted through the online store www.authenticlifeco.com. First come, first served.
Custom orders can also be placed through direct e-mail: authenticlifeco@gmail.com.
cost
$45.00 – Original. Affordable. The Quick Knot is a highly functional and distinctly unique lifestyle piece.
---