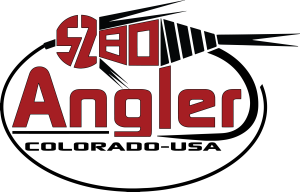 5280 ANGLER FLY FISHING
"The time to go fishing is when the chance comes. And the way to go is with a free and hopeful mind, and an eye quick to take note of things. There will be days when the fishing is better than one's most optimistic forecast, others when it is far worse. Either is gain over just staying home." – Roderick Haig-Brown
5280 Angler's  fishing information pages reflect our fundamental belief: WE'D RATHER BE FLY FISHING.
Meaning, there are no bad days on the water, just different conditions. When sharing stream reports, blog information or video updates, our goal  is not to "pass or fail" a river. Instead, we'd like to offer the observations of our professional guides in much the same way we'd share it among our own inner circle.
Our goal is to provide you with fun and simple information you can use on the water in pursuit of Colorado trout!
Questions? Comments? Feedback? We'd love to hear from you! Please use the contact form to get in touch with us today!
Check out these links for more information:
---

PASSIONATE ABOUT SERVICE | WILD ABOUT FISH