OUR INTERVIEW WITH THE PROFESSIONAL PHOTOGRAPHER WHO HAS MADE THE TRANSITION FROM CAPTURING BRUISERS IN THE RING TO BRUISERS ON THE WATER!
5280 Angler sat down recently with professional photographer James Snyder of Hoodlum Photography to get the scoop on his story as an artist, find out some details about his equipment preferences, and reveal some 'black diamond' tips on how to capture  eye-popping fly fishing imagery. Either pinned to an old school bragging board or posted to the latest social media platforms, or whether printed in the latest fishing magazine or hung on a fly shop wall, one thing is sure: We all love a great fishing pic!
Read our interview to find out more about the unique photography services and art of James Snyder!
---
5280: Tell us about Hoodlum Photography and a little more about your background as an artist.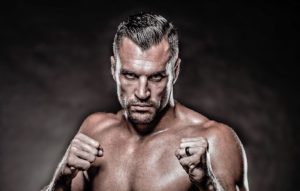 JS: So. Hoodlum Photography, where do I begin?  You want the unfiltered version? [laughs]  Well, I have always been artistic; I come from a creative family of artists and musicians.  I was a self-taught cartoonist/illustrator at a very young age and I always loved to draw.
But, I also loved trouble.  I Grew up in a shi%%y little suburb in Central Jersey and loved every minute of it…except when Johnny Law intervened. So, picture The Goonies meets The Outsiders with a little Jackass DNA sprinkled in and you'll get the idea.
In my late teens, after spending a few years being "Corrected" I straightened myself out (somewhat), and attended the School of Visual Arts/SVA in Manhattan.  I earned a full ride, after a few years excelling at a local community college.  My major was Motion Picture Animation, but I also immersed myself in digital design.  Living in the heart of Greenwich Village, NYC, I found myself magnetized to the wealth of dive bars and original funk music that was prevalent during the early 90's. I managed to build degree-saving relationships with my teachers by simply breaking bread and drinking wine with most of them. And, if it wasn't for hanging out with them and my natural talent, or my huge head of white blonde dreadlocks maybe, my excessive absences and tardiness would not have been tolerated.  In that program, one of my prerequisites was photography…I hated it.
Film cameras, working with negatives, developing film…UGHH.  Yes, regretfully DSLR's weren't born until sometime in the mid to late 90's.  So, I soon graduated, started a funk band, and went on tour.  I didn't pick up a camera again until 15 years later.
Man……when I finally got my hands on a DSLR [ed's note: DSLR stands for Digital Single Lens Reflex] it was a whole new world.  I was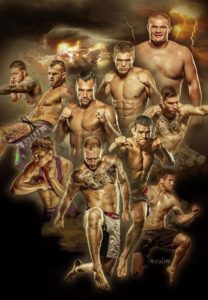 shooting everything: kids, dogs, landscapes, food, girlfriends….You name it.  I really grew a great appreciation for digital imagery.  After a while though, I got tired of that content.  At this point, I got real with myself and decided to focus on shooting content that really mattered to me. At the time, it was mixed martial arts.  Hoodlum Photography was born out of a visceral attraction I felt then toward cage fighting. So for 10 full-on years, I immersed myself into the commercial combat sports industry.  Capturing those precious moments of face-punching was all I needed to express myself as an artist.  I focused my time on portraiture and live events. I soon built out one of the largest fighter databases in the country.  I made good money, traveled a lot and met some weird-a$$ people.
Fast forward to last year, I supported over 40 live events throughout the country. I mean, every weekend, I was on the road. My soul and my shoes were worn thin.  I looked inside and questioned what was my definition of happiness?  I was tired of traveling. I missed my hellion little boys and my sexy wife…I just missed being home.  I made the decision in January of this year to put the combat sports work on hold. I turned back to my roots, my passion, and my utmost favorite thing in life…Fly Fishing.
Switching industries,  I knew there was going to be a learning curve, but I knew I could do it.  I invested a ton a money into underwater photography equipment and started studying imagery from the best in the business.  I needed content and lots more time on the water. My portfolio was lacking even though I have had several shoots over the years focused on Fly Fishing.  I needed industry partners that would help expand my horizons, provide access to great fish, and to help hone my skills.  I was fortunate to connect with you guys after a sick guided trip at Boxwood.  Our paths crossed, a synergy was there, and here we are.
I recently also just received an endorsement from Taylor Fly Fishing, so I am so stoked about this relationship. The journey starts here and it has only just begun…
5280: Tell us a little bit about your camera equipment and approach to capturing great images out on the water.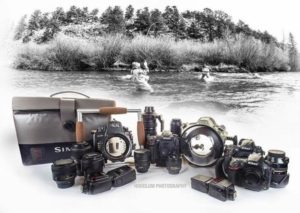 JS: So, I am a Nikon guy.  I've owned every camera Nikon makes and ended up with the bodies that I feel compliment my style and support my varied needs.  My main frames are the D5, D3s, D810, and the D750.  They all provide a unique image and they are all different in their own respect.  I have lots of great glass but for Fly Fishing typically I prefer wider angles and I shoot with a 15mm fisheye, 14mm wide angle but also use a 105mm MACRO and a 70-200mm. For the underwater stuff I have a Aquatech Delphin D5 and a Custom Meikon D810 housing.
My approach to capturing great images is simple…Lead with Art.  I am not a guy who focuses on just snapping tons of images.  I want to tell a story – I want that one great shot.  I consider myself more of an artist and a designer who uses a camera. You can plan all you want, but sometimes that one images comes naturally or even accidentally.
You just have to be ready for anything: I always look for unique angles – colors of the sky – a ray of light – a vibrant fish – a pronounced kype – a bend in the rod – a look of surprise from a screaming drag.  The story sort goes along on it's own…I don't write it I just preserve and amplify the essence.  I just want to make sure I capture it artistically, dramatically, and uniquely.
5280: You've done a lot of studio photography as well. Tell us about some of the unique challenges you face while outdoors along a river environment.
So…Capturing great images on the water, this can be challenging. In my studio, It's a controlled environment and I'm at the helm.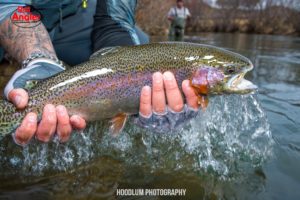 Outdoors can be extremely dynamic and unpredictable.   Sun is always moving and shadows chasing right behind, clouds can alter your ISO and shutter speed.  Weather can sometimes play a role with water clarity.  I find myself constantly changing my camera settings to adapt to the ever changing lighting conditions,…it's just the nature of the beast. [5280: Like changing bugs and rigs!]
Interacting with clientele plays a huge role in this environment as well.  I think educating clients on where to stand in respect to shadows and sun is a challenge. Being careful about how to handle fish is a big one too.  The more experienced the Angler, the easier it is for me to capture the right images.  Did I mention catching fish helps? [laughs] Funny but true.
5280: Without giving away all your secrets, do you have a few tips to share for folks wanting to take better pictures of their catch?
JS: Without getting super technical on you I'll share a few basic tips. I'll try not to geek-out too much…
Use a slightly faster shutter speed upwards of 500, this way you'll have crisper action shots. You may need to bump your ISO to manage the faster speeds.
Learn to shoot in manual mode. Auto is lame and greatly limits your camera's capabilities.
Learn how to hold fish properly with angles that are more appealing to the fish and the camera. Shotgun poses work well for grip and grins.
Use the sun to your advantage, position your subject matter accordingly. Be conscious of hot spots and shadows.
Consider angles and perspective. Don't stand directly square in front of your subject.  Try and position your camera in unique and abstract places in relation to your subject, the end result will be much more appealing.
Bokeh. Try shooting a prime lens at a low Fstop for some shots.  The creamy blur in the background really separates your subject matter from the foreground and gives a real 3 dimensional look.
Always bring a flask with Bourbon or Scotch. It's an imperative insurance policy in the event the fishing sucks, or you take a spill in 34 degree water.
In all cases, use best catch and release practices.
5280: Tell us more about the photography services you offer.
JS: Aside from selling commercial photography and studio work, my current focus is fly fishing packages.  I offer full day and half day coverage for any angler who wants me to document the day. I shadow anglers all day and capture the essence of their outing.  In many cases Anglers don't keep fish…at least I hope this is the case.  I can offer that trophy fish mounted on a nice 24×36 print and you would be doing the environment a great service by releasing that big bruiser back into the wild.
I offer my clients a mix of Grip and Grins, Lifestyle Shots, Underwater Shots, action shots, and landscapes from wherever the day takes us.  I'll travel anywhere with clients, there are no limits…With camera in hand, anything is possible.
If you could design the perfect day to shoot, tell us where it would be, what species of fish would you target, what season, and what light/weather conditions would be present. 
 This is a tough question to answer 'cuz my love for fly fishing is split between salt and fresh.  I can tell you I would never be happier than to be pitching dry flies to big trout on a mid summers day.  I prefer wild fish…I mean fish that haven't seen a fly perhaps, ever.  A long wild hike into the wilderness to find location X and to present big chunky dry flies to giant fish in gin clear riffle water…"Man, that's what does it for me."
---
CHECK OUT MORE HOODLUM PHOTOGRAPHY BELOW: