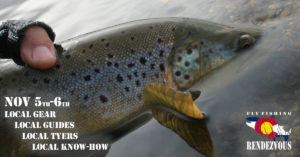 5280 Angler has been a part of the Fly Fishing Rendezvous since its inception, and we will once again be part of this year's event. The Rendezvous continues to grow, and this year's show is the biggest yet – held November 5th & 6th at the Jefferson County Fairgrounds in Golden, CO.
This event is all about getting local knowledge from local pros. Whether you're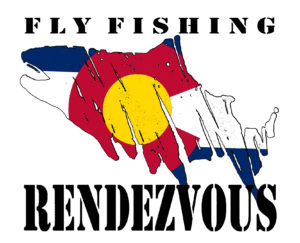 just getting started with fly fishing or you are a seasoned veteran of the sport, the Rendezvous has something for you. Along with top local brands like 5280 Angler, Fish On Colorado, and Angler's Alibi, leading national manufacturers such as Ross Reels, Abel, and Simms Fishing Products will be on hand.
Born from a passion to make the sport of fly fishing accessible to all, and to equip Rocky Mountain anglers with the knowledge and gear needed to experience greater success on the water, the Fly Fishing Rendezvous has become the fastest growing fly fishing show in the Rockies.  With its emphasis on educating anglers, the Fly Fishing Rendezvous gives participants access to more than 30 hours of classes with fly fishing's best recognized authors, fly tyers, casting instructors, and fly fishing geeks.  The topics of these classes are as diverse as the waters of our region: How to Fish Colorado's Technical Tailwaters, How to Match the Hatch and Hack Hatch Charts, How to Sight Fish Trophy Trout on the Taylor River, as well as fly tying demonstrations with the industry's best tyers.
As important as equipping anglers for success on the water is ensuring that those waters and fisheries are accessible and productive for future generations to enjoy.  The Fly Fishing Rendezvous has partnered with Colorado Trout Unlimited and Project Healing Waters to highlight and support the vital work they are doing in conservation and support of our country's veterans.
 You can check out the vendors, see the schedule, and purchase your tickets online at: www.flyfishingrendezvous.com.
TO RECEIVE $3.00 OFF TICKETS, ENTER COUPON CODE:

5280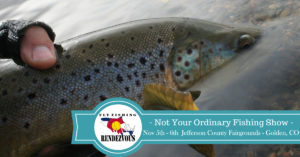 ---

PASSIONATE ABOUT SERVICE | WILD ABOUT FISH ™