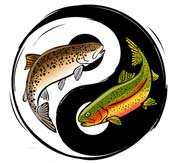 ZEN TENKARA CERTIFIED GUIDES
5280 Angler is proud to announce that our guides have passed their ZEN TENKARA tests and become ZEN FLY FISHING TENKARA CERTIFIED!
Earlier this spring, the guides completed classwork with the Zen Fly Fishing Team, and we spent a day on South Boulder Creek learning various tenkara line setups, rigging methods, and presentation techniques. We had a blast with the long rods, and we were amazed at the simple (fishy) efficiency the system affords!
The beauty of Zen Fly Fishing is best described by their own motto: "Finding Balance on the Water." Their philosophy reflects an appreciation for the tradional art and methods of tenkara while simultaneously embraces practical fish catching elements of "conventional" fly fishing. Their gear similarly reflects this balanced approach to tenkara.
Following our certification classes, we put our Zen Gear to the ultimate test on the San Juan River! We were very impressed, and we came away from the experience with a whole new mindset: TENKARA RODS CAN PLAY BIG FISH TOO! Not only can they handle the fish, but on several occasions, we felt the Zako landed our 18″ bows faster than our rods with reels!
Though many anglers associate tenkara with small stream dry fly fishing, we've utilized the long rods to effectively dead drift subsurface nymph patterns in several situations. In fact, from a nymph fishing perspective, a tenkara rod can actually provide anglers with some specific advantages; particularly in high-stick situations. The extra length often provides a superior dead drift by lifting all the excess line off the water, which not only prevents drag but also allows the tippet section to slice straight down through the water column…right to the feeding fish!
Keep an eye out for 5280 Angler Tenkara Clinics and other special tenkara-specific offerings, coming soon.
If your looking to check out Zen Fly Fishing Gear locally, stop by ARBOR ANGLERS FLY SHOP in Golden.
One of the things we love about fly fishing is that there is always opportunity for the next "FIRST." If you'd like to try catch your first fish on a tenkara rod, CONTACT US to book a trip with one of our ZEN TENKARA CERTIFIED GUIDES!
Finally, we want to say a huge thank you to Karin, Adam, and the team at Zen Fly Fishing!
---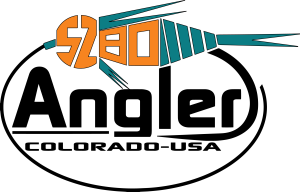 PASSIONATE ABOUT SERVICE | WILD ABOUT FISH™