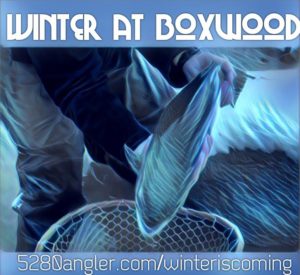 "Winter is coming." – Ned Stark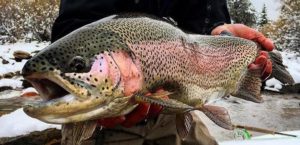 OK, so the trout of Boxwood Gulch Ranch may not be White Walkers, but they are true beasts nonetheless…and WINTER IS A FINE TIME TO FISH!
5280 Angler is proud to offer our best rates on the very best place to fly fish in Colorado. Maybe you've been there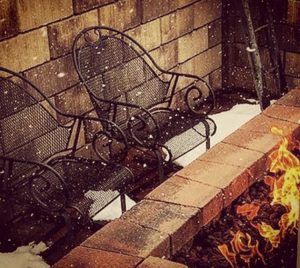 and know exactly what we're talking about, or maybe you've always wanted get through the gate but haven't yet. Either way, winter is coming, and it's time to fish Boxwood.
The stream side clubhouse, complete with a full restroom, heated indoor lounge, and dining space is a spectacular treat any time of year. However, in winter, it really shines! Imagine having your own chalet along the premier run at your favorite ski resort. Chase the legendary Boxwood beasts of the river, then step inside for a fine lunch and beverages. After warming up and fueling up, head back out in search of more…
Sound like an epic Colorado winter's day?
---