COLORADO'S BEST CORPORATE EVENTS
Host your clients, colleagues, friends, and family with a 5280 Angler Fly Fishing Trip! We take care of every detail, ensuring you'll have the authentic and enjoyable Colorado experience none of your guests will ever forget!
Our premier fly fishing destinations provide authentic, accessible, and exciting venues through which to host your valued guests. Guided fly fishing captures a perfect blend of challenge, thrill, social connection, and competition, all while maintaining the highest levels of safety and accessibility for all participants.
"Oh man, this was SO much better than going golfing!"

-John, Corporate Guest, Summer 2015
Most of our corporate trip destinations are conveniently located about an hour or so from the metro areas of Denver or Colorado Springs. We offer several different locations, depending upon your group's specific interests, needs, and size.
Our corporate event fly fishing packages are designed for groups ranging in size from 2 to 30+ people. We have become THE FRONT RANGE LEADER in large group fly fishing adventures. Service and instruction are what we do best. Our trips are designed to take care of every detail, so that your team members and guests can fully enjoy their day.
Trips include premier property access, facility usage, guides, instruction, all necessary equipment, flies, gourmet lunch, and beverages! We work with you to plan the best day possible for your team.
HERE OUR TOP FIVE REASONS TO TAKE YOUR TEAM FLY FISHING:
1. ACCESSIBLE TO ALL! Everyone can fly fish. Our guides are industry leaders when it comes to instruction.
2. IT'S MORE SOCIAL! Make the connection with fish and friends.
3. THE STUNNING SETTING! Mountain streams make Colorado special.
4. MAKE MEMORIES! Catching a trout on the fly is something your team members will not forget.
5. SERVICE! Our trips are about more than just going fishing. Experience the 5280 Angler difference.
5280 ANGLER® RECOMMENDED GROUP VENUES:
Boxwood is our premier corporate event property. This famous destination along the North Fork of the South Platte is famous for being home to some (make that LOTS) of the LARGEST trout in the West. Additionally, this property features a fully climate controlled clubhouse with kitchen, full bath, lounge, dining area, expansive patio, TV, and WiFi access. Every year, we look forward to our repeat corporate groups at Boxwood. They know it's simply the best!
Boxwood's upstream neighbor, Long Meadow Ranch, sports equally superb fishing. Large trout and ideal water structure are what guests will find at Long Meadow. Though Long Meadow does not have the indoor clubhouse facilities of Boxwood, there is a rain shelter and routinely serviced port-o-let.
NOTE: LARGE GROUPS OFTEN BOOK BOTH BOXWOOD AND LONG MEADOW TOGETHER, TAKING ADVANTAGE OF MORE FISHING TERRITORY WHILE ENSURING ACCESS TO THE BOXWOOD CLUBHOUSE.
Situated at 8000 feet between Denver and Colorado Springs, Rainbow falls is known as the best stillwater trout fishery in the Front Range. Accessibility to the water, numerous shelters, grills, and even a barn for lunch make Rainbow falls a great place for large and diverse angling groups.
For smaller teams looking to get away into more of a backcountry setting, our private ranches along Tarryall Creek offer the perfect environment. No crowds, stunning scenery, and great fishing are what these ranches have to offer.
Situated in the Colorado High Country, Bartle Lakes is straight out of a postcard. For groups who want to really get away from it all, while still having access to a grilled lunch, covered dining area, routinely serviced port-o-lets, this is the place. Bartle Lakes is known for all day long dry fly action for beautiful brook trout.
Our public water destinations are available for group and team events. For smaller groups or those on a tighter budget, we have several public destinations available. We work with you to find the kind of venue that will meet your expectations and serve your team well. Colorado's public destinations are some of the most beautiful and challenging places to fish in the world!
CONTACT US TODAY TO SCHEDULE YOUR GROUP FLY FISHING ADVENTURE!
---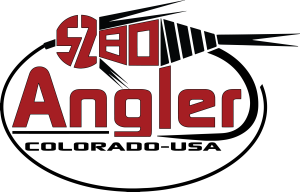 Passionate about Service | Wild about Fish ™