Trophy Brook Trout
Gore Range, CO (10,000ft)
The fly fishing at Sheep Horn Ranch is a unique experience for anglers looking for solitude and altitude.  Getting to the upper lake takes some time (and a four-wheel drive truck) but efforts are rewarded.  Ravenous rainbows, cutbows, and cutthroat will devour a well presented fly but the real prize are the larger than average brook trout.  With plentiful forage and ideal spawning conditions, the lake has produced some of the largest brook trout in the state – some even reaching 20″ in length!  Dry fly fishing is typically fantastic, but streamer anglers will probably hook the biggest fish as the brook trout dine on minnows most of the summer.
ROD FEES: $100.00 *This fee is in addition to standard guide rates.  3 anglers per day maximum.
LOCATION

: Sheep Horn ranch is located near the Pumphouse Recreation Area off Rt 9 (near Kremling).  From Denver allow a 2 1/2 hours drive one way.  Lodging is available at the ranch.  For details on staying at Sheep Horn Ranch please contact Karen at 970-653-4275
FACILITIES

: There are no facilities at the upper lake.  The bathrooms are available to anglers in the lodge before the trek to the upper lake.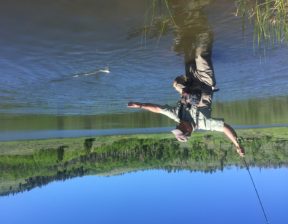 To inquire on availability, or to any questions regarding this beautiful water, please don't hesitate to CONTACT US.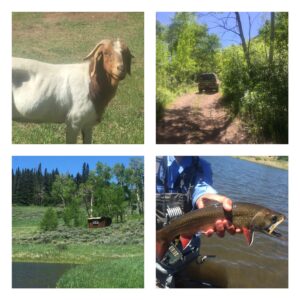 ---

PASSIONATE ABOUT SERVICE | WILD ABOUT FISH