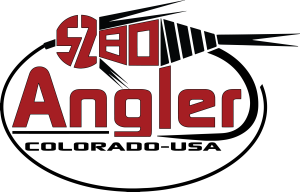 ---
THE LET'S GO FISHING VIDEO SERIES – Part 1: Save Your Waders
This collaborative fly fishing tip series is brought to you by 5280 Angler & Denver Outfitters. We hope our tips help you to have more fun and productive days out on the water!
PART ONE – SAVE YOUR WADERS
The waders worn by our professional fly fishing guides, as well as rental fleet worn by clients see a LOT of days out on the water. There are a few tips and tricks we employ to get the most out of this critical and valuable equipment! First, place a mat, or carpet remnant on the ground when gearing up to prevent rocks or other debris from carving into your bootie. Next, be sure to properly buckle your straps right away – a stepped on buckle is a crushed buckle, resulting in an uncomfortable day! Finally, be sure to completely dry your waders after the day of fishing, and hang them up in a cool dry place away from direct sunlight. Take care of your waders and they will keep you high and dry out on the river!
---