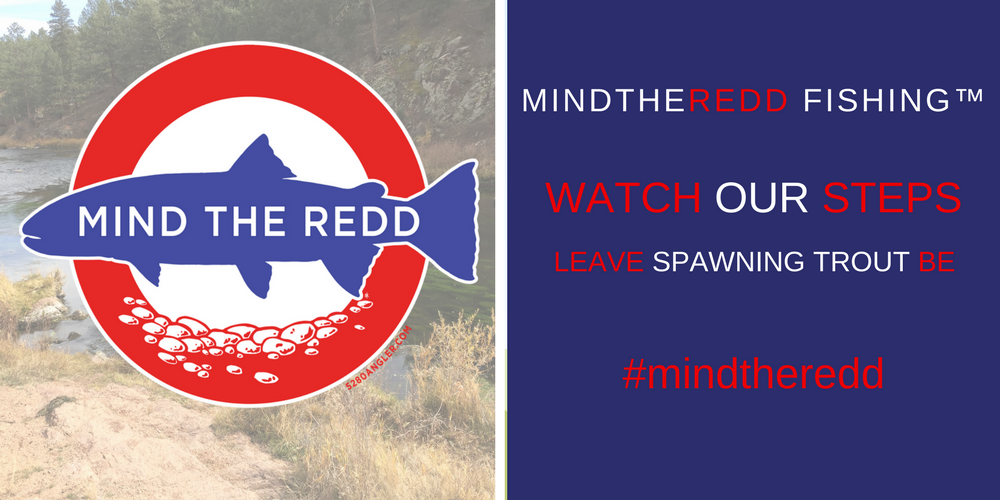 5280 Angler has initiated a new campaign to raise awareness with regard to spawning fish.
We collaborated with fly fishing artist NATE KARNES to create the official MIND THE REDD image.
This is a passion project for us. We hope this message inspires education, awareness, and respect among anglers and toward wild fish. Via social media, a sticker on the drift boat, or a friendly stream side reminder, may this motto become a movement.
MIND THE REDD decal artwork will be available at the 5280 ANGLER booth during the DENVER FLY FISHING SHOW.
Proceeds from the sale of stickers will go toward further advancing the MIND THE REDD campaign.
Follow artist Nate Karnes on INSTAGRAM and view more of his work at www.natekarnes.com.