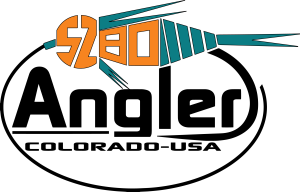 Colorado fly fishing guide Jeremy Hamilton describes the fishing conditions for the first week of May, 2016 on The South Platte River system.
This week, Jeremy brings his report to us LIVE on location just below Deckers, CO. Jeremy is happy to report that the river is clearing up below Deckers, and the fish (and fishing) have responded accordingly to the improved water conditions.
Effective fly patterns in these conditions have been worms, scuds, and caddis (both larva & pupa). Specifically, Jeremy has been catching fish on "Hopper Juan's" Kryptonite Caddis – an fresh new pattern from the popular Colorado Springs Fly Tyer, Juan Ramirez.
Jeremy also gives his take on The Dream Stream, Boxwood Gulch Ranch, Long Meadow Ranch, and Tarryall Creek.
All in all, it's a great time to hit the water. Get out there and have some fun!
To book a guided fly fishing trip with Jeremy, CONTACT US today!
---