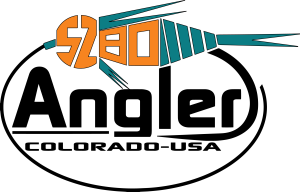 Jeremy brings his weekly report to us live from Boxwood Gulch after a truly epic day on the water. Lots of big fish have been landed recently at both Boxwood and Long Meadow Ranches! Fish on these properties have been taking large and flashy fly patterns due to the off color water.
Beyond the North Fork, Jeremy describes other fishing conditions in Colorado for the third week of May, 2017.
Though there is still some mud and higher water in Deckers, conditions there have cleared somewhat this week, and we've had some very good fishing. Effective patterns include worm imitations, cranefly larvae, scuds, and caddis pupa.
The Dream Stream is also fishing well. Fish are stacked in below the shelves, and are taking worm imitations as well as caddis larva. Note, crowds have grown on weekends, so plan accordingly there.
With warmer weather in the forecast, look for runoff conditions to continue. Be safe wading out there everybody!
---

Passionate about Service | Wild about Fish™