Jeremy opens this week's update with a conditions report for our premier private waters, Boxwood Gulch & Long Meadow Ranches. Our guides have been having success with worms, pheasant tails, and prince nymphs along this famous stretch of the North Fork of the South Platte.
As for public water, Jeremy discusses the ongoing high water in the Deckers area. In these more challenging conditions, Jeremy recommends larger fly patterns, as well as the seasonal selection of mayfly, caddis, and scud imitations.
The Dream Stream section (Charlie Meyers State Wildlife Area) continues to fish well with worm and caddis patterns, as well usual small spring mayfly imitations. Runoff has not yet impacted this section of the river. Look for increased caddis activity as well as cranefly larva.
Finally, Tarryall Creek has been fishing very well on all of our private ranches.
Jeremy reminds us all to be careful wading during runoff! Have fun and be safe out there everybody!
---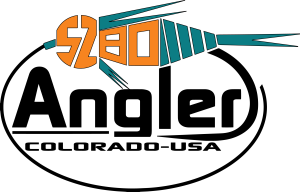 Passionate about Service | Wild about Fish ™