Guide Jeremy Hamilton brings you the latest South Platte River system fishing report…live from the eye of his fly tying hurricane.
As brown trout and kokanee salmon have started to begin their migration into the Dream Stream, so too have the angling crowds. Jeremy reminds us all to "just be nice" both to our fellow anglers and to the fish – leave the spawning fish be and set a good example for all the other folks out there who are learning to protect our cherished rivers. Watch your step, avoid the redds, and don't fish to paired up trout as they are working to create the next generation of fish.
In terms of actual fishing at the Dream Stream, a few migratory browns and kokanee salmon have moved in to the river. Still, the water temps are a bit warm for a big push of fish to arrive up from the reservoir. The fishing for resident trout, however, has been good. What flies? Small red worms, red copper johns, and small eggs have all worked well. Egg – midge combo rigs have also brought fish to the net. Remember also, hopper season out there isn't quite over yet…
Deckers has also been fishing well. Water is higher than normal for this time of year due to the closing of the Roberts Tunnel on the North Fork. Worms, pmd emergers, chocolate thunders, and various bwo patterns have all been effective down there.
Have fun out on the water, and enjoy the fabulous fall weather in Colorado!
---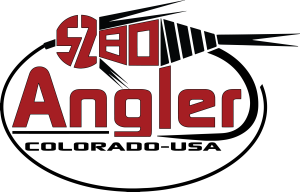 PASSIONATE ABOUT SERVICE | WILD ABOUT FISH ™