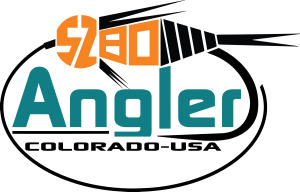 Colorado fly fishing guide Jeremy Hamilton describes the fishing conditions for the third week of April, 2016 on The South Platte River system.
Wondering how our late spring snow impacted the fishing? This week, Jeremy talks about how the bugs responded to the cold temps, how the recent snow will impact water conditions in areas like Deckers, and what it all means in terms of fly selection out on the river. Jeremy recommends using standard nymph rigs early, while keeping your eyes out for dry fly action starting early afternoon with the BWO hatch!
Jeremy's on the water as often as anyone, and his regular video updates are designed to give you an insider's take on current conditions, productive fly patterns, and fish behavior. Thanks for tuning in!
To book a guided fly fishing trip with Jeremy, CONTACT US today!
---