A FESTIVUS FOR THE ANGLERS OF US
JULY 8, 2017 | BOXWOOD GULCH RANCH

What is FLY FESTIVUS?
5280 ANGLER'S FLY FESTIVUS  is a guided fly fishing festival, fun tournament, and holiday featuring:
THE FLY FESTIVUS POLE: The True Symbol of Festivus – An unadorned aluminum section of rod vault, to symbolize a holiday crafted for anglers, by anglers!
THE FLY FESTIVUS FEATS OF FISHING STRENGTH:Tournament-style, guided fly fishing on two of Colorado's PREMIER PRIVATE PROPERTIES! Catch trout you won't forget!
THE FLY FESTIVUS MEAL: Delight in great food, beverages, and desserts on one of the finest patios you'll find in the state, just steps from the North Fork of the South Platte!
AIRING OF GRIEVANCES: Time to tell us all about the trout who've treated you wrong…"I got a lot of problems with you fish! And now you're gonna hear about it!" (Fish a bonus beat at Boxwood Gulch Ranch!)
---
It's all happening at a pair of the Colorado's most spectacular fly fishing destinations: BOXWOOD GULCH RANCH & LONG MEADOW RANCH.  The Boxwood clubhouse, where the event is centered, sits just a few feet away from the North Fork of the South Platte, with the Colorado Rocky Mountains providing an incredible scenic backdrop for the occasion.
WE HAVE LOTS OF VIP EXCITEMENT PACKED INTO FLY FESTIVUS: GREAT FISHING, GIVEAWAYS, INCREDIBLE RAFFLE, FANTASTIC MEAL, AND MORE!
---
BOXWOOD GULCH RANCH & LONG MEADOW RANCH ARE HOME TO SOME OF THE LARGEST TROUT YOU WILL FIND IN THE ROCKY MOUNTAIN WEST. FLY FESTIVUS IS YOUR OPPORTUNITY TO FISH BOTH PROPERTIES FOR OUR BEST RATE!
---
5280 ANGLER FLY FESTIVUS HISTORY, TRADITION, AND PURPOSE
Anonymous 5280 Guide:  "Many fishing trips ago, I went to find a big fish for a guest and his son. We headed to the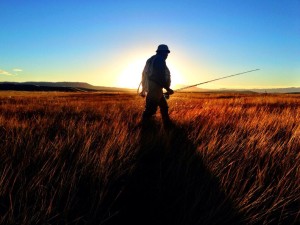 hole where the beastly trout swam, but so did another man. As I rained blows upon him, I realized there had to be another way." 
Angler:  "What happened to the fish?"                                
Anonymous 5280 Guide:  "It spooked. But a new holiday was born…FLY FESTIVUS… for the anglers of us!"
Angler:
"
That must've been some kind of fish."
Anonymous 5280 Guide:
"
She was…"
---
"Happy Fly Festivus" is the traditional greeting of FLY FESTIVUS, a holiday invented in early 2016 by the fishy minds of 5280 Angler.  Since, well… now, we expect many people to be inspired by this fishy, 100% tinsel-free angler-inspired holiday.
5280 ANGLER FLY FESTIVUS is celebrated this year on JULY 8. However, you can actually celebrate your own version of it any time you feel like it.
The slogan of FLY FESTIVUS is "A Festivus for the anglers of us!" The typical holiday tradition of a tree is re-created in an unadorned graphite pole (aka fly rod). Any anglers attending Fly Festivus may also participate in the "Airing of the Grievances" which is an opportunity to tell the flipping fish how they have disappointed you in the past year. The occasion would not be complete without the Fly Festivus Meal, and the Fly Fishing Feats of Strength, tournament-style guided fly fishing.
All of these traditions are based upon two completely unrelated things. We hope that you "find our belief system fascinating (and FISHY)."
---
More Details:
THE FESTIVUS POLE
The FLY FESTIVUS tradition is centered around the display of an unadorned aluminum pole. The Fly Festivus Pole is the ultimate symbol of an angling holiday. It is plain looking, unencumbered by branches and decorations.
FLY FESTIVUS FEATS OF FISHING STRENGTH
Participants will fish in a fun tournament along Boxwood and Long Meadow. Professional 5280 Angler guides will be stationed at each beat. We've got some fun twists in the rules to make sure everyone has fun and catches fish in hopes of winning the FLY FESTIVUS MIRACLES (aka cool prizes).
FLY FESTIVUS MEAL
In true 5280 Angler fashion, we'll be treating you to a delicious FLY FESTIVUS MEAL!
Note: At Fly Festivus, table manners are relaxed and funny hats are welcome.
FLY FESTIVUS AIRING OF GRIEVANCES
During our apres-fishing party on the patio, every participant is encouraged to tell friends, family, and fellow anglers of all the instances where the trout have disappointed you this past year. "I GOT A LOT OF PROBLEMS WITH YOU FISH, AND NOW YOU'RE GONNA HEAR ABOUT IT"
---
COST: $375.00
Questions? Call 720-450-7291 or e-mail info@5280angler.com
TERMS & CONDITIONS
We practice catch & release only.
Must sign waiver.
Offer valid only for fly festivus.
We will fish rain or shine, please be prepared for changing weather conditions.
Fly Festivus fees are non-refundable.
Does not include gratuity.
Does not include CO fishing license.
Individuals, pairs, and groups welcome.
Purchase of pass includes necessary equipment, but anglers are welcome to bring their own.
All angling abilities welcome!
---