WHY FISH FLY FESTIVUS?
The team at 5280 Angler has come up with our top five reasons why this will be the Colorado holiday of the year!
1. HUGE FISH!

Boxwood Gulch and Long Meadow Ranch each have a well earned reputation for being home to some of the largest trout in Colorado (or the Rocky Mountains, for that matter). These fish make reels scream, rods bend, and anglers happy! Experience the very best in Colorado fly fishing!
2. LOTS OF HUGE FISH!
Not only are there big trout, there are LOTS of big trout. These two premier properties have undergone massive stream improvements to restore and maintain ideal habitat. The lack of angling pressure, combined with strict catch & release, barbless, fishing ensures that the population of fish remains strong!
3. PRO GUIDES!
You'll be fishing with guides that know these properties inside and out. We'll take care of all the details, including any gear or equipment you may need. We pride ourselves on excellent service. All angling abilities are welcome at Fly Festivus!
4. TWO PRIVATE WATERS FOR OUR BEST 2016 RATES!
You'll get the chance to fish both of our premier private waters for our best rate in 2016! Boxwood Gulch Ranch and Long Meadow Ranch are neighboring properties located only about an hour from Denver along the North Fork of the South Platte River. Boxwood's luxury clubhouse is just steps from the water, ensuring that you are going to be comfortable throughout the entire day.
5. SURPRISES!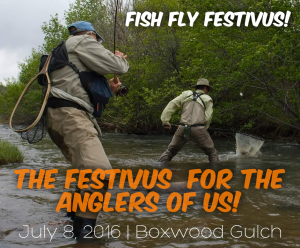 We've loaded lots of fun and surprises into the day. It's a tournament-holiday-big-fish-party, and you're invited! FLY FESTIVUS: The Festivus for the Anglers of Us!
JULY 8, 2016 | BOXWOOD GULCH RANCH
CHECK OUT MORE HERE!
---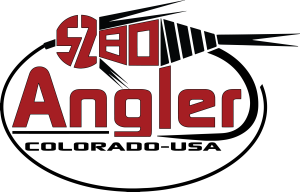 PASSIONATE ABOUT SERVICE | WILD ABOUT FISH™