COLORFUL COLORADO: FALL TRIPS BOOKING NOW! 
One of our absolute favorite seasons to fish around here is without question the fall. Autumn brings the beauty of
changing aspen leaves, cool nights, and crisp picturesque days. Along with pumpkin spice lattes, diminishing crowds on our beloved rivers, and the return of football, we also see nature's beauty fully realized in the fish we catch this time of year. The brown trout are on full display as they prepare for their annual spawn. Migratory fish begin to move up from their stillwater homes and into the river environments – where we anglers love to be! Autumn truly paints in colors unknown to any other season. You just simply have to experience it first hand.
Of course, we need to be sure to avoid fishing to trout that are prepping or working their redds (spawning beds). In addition, we want to be careful about where we step in the river this time of year – look before you step, spawning beds have a circular/oval scoop shape, most often in shallow gravel areas near islands or in the swift riffles below. Avoid these areas, in general, and specifically, do not step in areas where you see these dished out zones of lighter colored mound/depression patterns. All of us doing our best to leave these areas untouched will help to ensure the legacy of the resource.
The fish in transition to or from the redds are often on the feed in a big way, and they are also splendidly beautiful. We target these trout with a variety of fly patterns depending upon the specific circumstance. However, the migratory fish are often less shy than their river dwelling cousins, so don't be afraid to upsize your tippet and hook size. As always, be sure to crimp the barb and practice quality catch & release fundamentals with these fish.
Our fall calendar is filling up quickly. If you're interested in a guided fly fishing trip, write to us today!
---
Check out these pictures from some of our most recent fall fishing trips!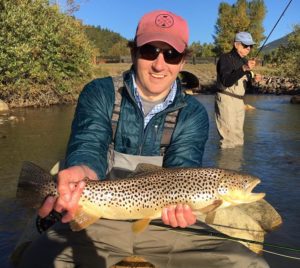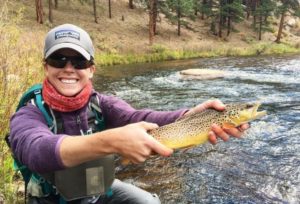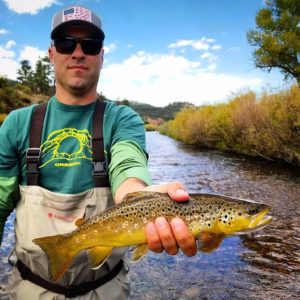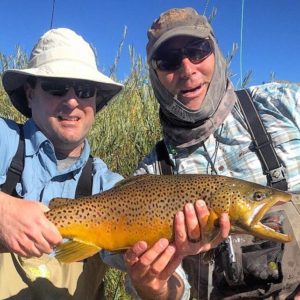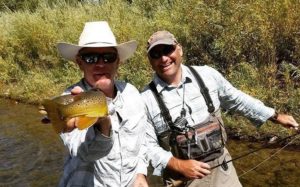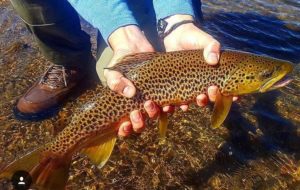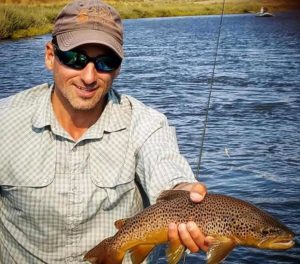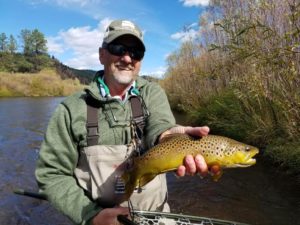 ---