BIO
Dave first learned about trout fishing when he was in his early teens. He grew up fishing on Horsetooth reservoir where he and his family lived. There was a section of the reservoir that he could go to anyday of the week and catch trout all day long. Now, he calls the Deckers' area on the South Platte his home water. "This is where I learned to fly fish and I think it was a blessing and a curse. Learning the sport on one of the hardest sections of river made for some very frustrating days, but I'm a better guide for it and it is such a fun place to fish and is always challenging." Dave's other interests include Mountain biking, hiking with the family, and snowboarding.
---
ESSENTIAL GEAR
Good waders and boots.  I use Simms G3's
Cold IPA
ONE
WOR
D
TO DESCRIBE YOUR FISHING STYLE
 Relaxed
DREAM TRIP
Alaska for Arctic char and to Belize for some bonefishing.
TOP 5 CONFIDENCE FLIES
RS2
Pheasant Tail
Pat's Top Secret Midge
Juju Baetis
San Juan Worm
CELEB YOU'D MOST LIKE TO GUIDE
Jack Black, I am sure that would be a fun day! 
WHEN NOT FISHING
Hunting or hanging with the family
FAVORITE STREAM SIDE SNACK
Beef Jerky
THING YOU TELL YOURSELF WHEN THE FISH AREN'T EATING
 Time to have a beer!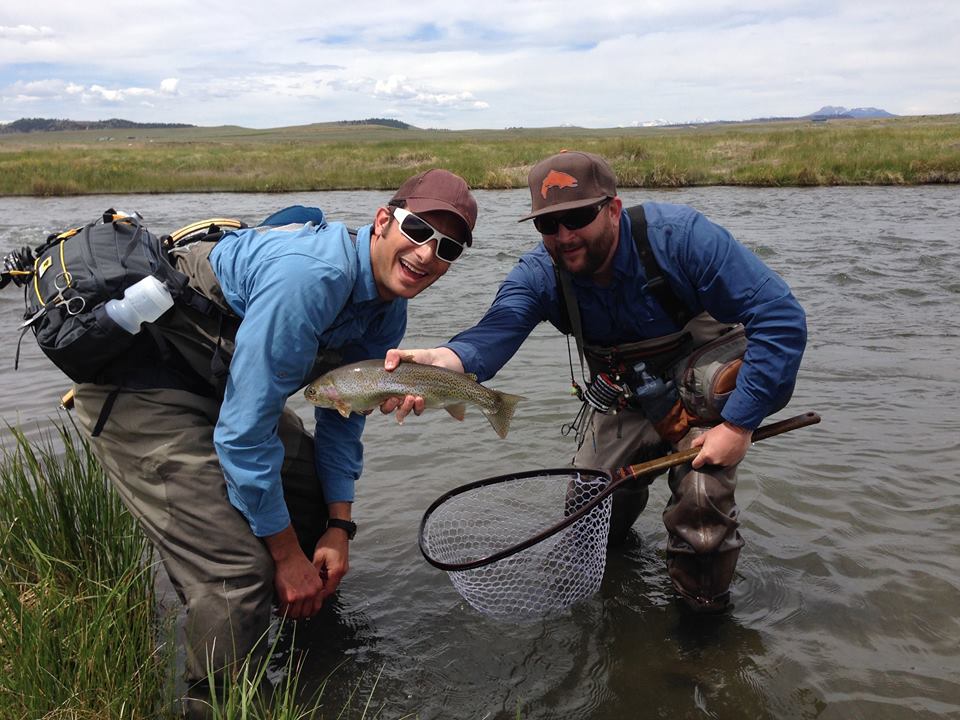 .