BIO
5280 Guide and Assistant Director of Communications
Ben grew up hunting, fishing and making outdoor memories in rural Minnesota. When Ben accepted a position as an elementary teacher and moved to Colorado 15 years ago, he started fly fishing for trout with his new teaching teammate, Jay Baichi.  Ben summarizes his love for guiding this way, "Fly fishing gives everyone a chance to experience something that makes them feel in the zone. That's pretty cool." With the heart of a teacher, Ben aims to guide clients toward fly fishing success. He specializes in helping beginning anglers to learn the basics and feel confident out on the river. Ben is always excited to share the river with new friends, and he abides by one simple principle: The best angler on the river is the one having the most fun!
The only thing Ben loves more than fishing is his family.
Follow Ben on Instagram @bhflyfish
---
ESSENTIAL GEAR
Goertzen Adventure Equipment Lanyard – Comfortable, super efficient, and handmade in Missoula, MT.
YETI Cooler – When the fishing action goes cold, I know there'll always be a cold one waiting for me.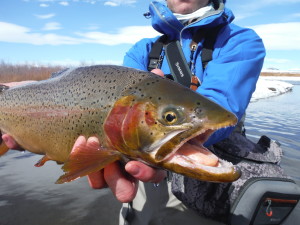 Weight – A bit can be the difference between a fish or not.
ONE WORD TO DESCRIBE YOUR FISHING STYLE
JEDI – I've been working on tying knots with my mind
DREAM TRIP
Angler's Alibi, AK for the run of silvers
CONFIDENCE FLIES
Barr Emerger
Flashback Pheasant Tail
Rainbow Warrior
CELEB YOU'D LIKE TO GUIDE
Steve Martin – The way that he picked up the banjo, you know he'd be quick with the stick and hilarious on the water.
WHEN NOT FISHING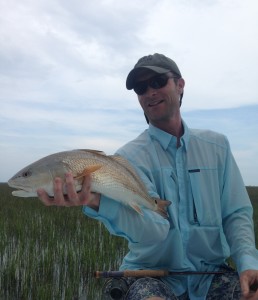 I'm planning adventures with my wife and chasing our toddler and golden retriever around the house. I'm hoping to teach one of them to be my net pro.
FAVORITE STREAMSIDE SNACK
COOKIES!