by Ron Pecore, professional 5280 Angler Fly Fishing Guide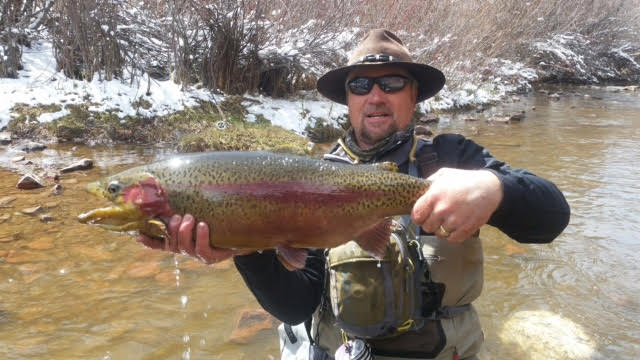 In the last few years, I've been experimenting with construction of my nymph leaders, using  a built-in strike indicator. Jay Baichi, our fearless leader here at 5280 Angler, likes to teach tight line nymphing techniques to his clients, often without the use of an indicator. The key to using this method of nymph fishing  is to maintain a tight line while leading your rig through a hole or run,
setting the hook at the slightest pause in the leader. This "modern" form of nymphing has various names (European, etc.) and  is quite popular these days.
Here's where my built-in indicator meets this method: I incorporate this tight-line method while adding a little twist. I tie
approximately 20″ of 30 lb. florescent nylon material above my leader. This bright yellow or green nylon acts as an indicator, allowing anglers to see the pause of the strike, without the use of a Thingmabobber. In situations where trout are spooky and strikes are subtle, this approach is one way to add stealth – eliminating the plop and shadow of an indicator.
This has proven to be a very successful technique, and is a simple adjustment that produces. Add this trick to your nymph fishing arsenal of techniques, and watch your catch rates increase. This simple modification just might give you the drift that tempts the next monster at the bottom of the pool to take your fly!
---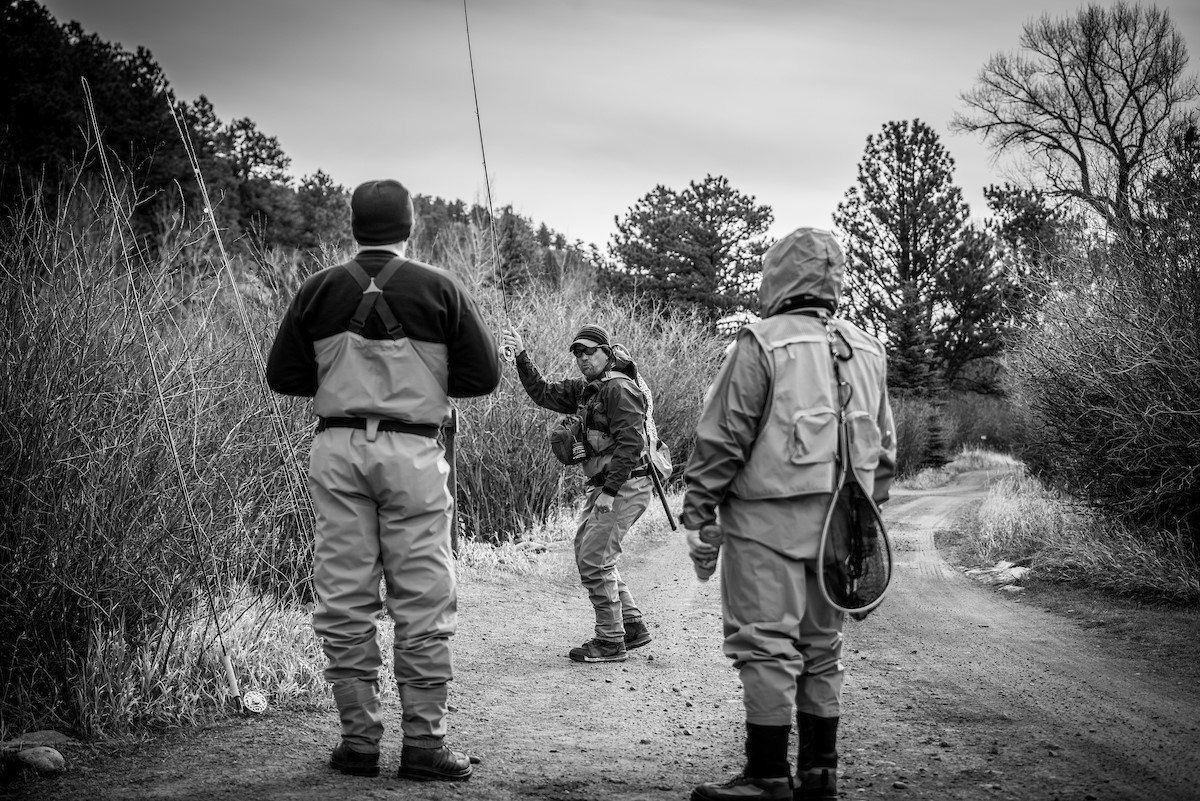 ---