GUIDE HACKS – Practical Strategies for Life on the Fly
Guide Hacks celebrates the tactical genius our team of fly fishing guides employ regularly in their relentless pursuit of Colorado trout. We've launched this series so that all anglers can benefit from our proven methods.
Guide Hacks is more than just a collection of tips and strategies for the water. It's a conversation in which we invite you to join! Next time you discover your own "guide hack" post a pic on Instagram or Facebook with #5280guidehacks. We'll repost our faves, and you'll get the hero credit you deserve!
---
TIMELY ADJUSTMENTS: Keep it Simple
by Ron Pecore
Have you ever been working a good looking riffle, but nothing was happening?
The trout seem to be ignoring your offering – time after strikeless time. You're sure you have the right flies on [or at least that's what Jeremy said to use in his latest video update] You are thinking, what's going on?
There's a little saying I remind myself in frustrating situations like these. The trout aren't doing anything wrong..what am I doing wrong? When I believe I have the right flies and setup, the first thing I'll do is adjust the indicator. Depending upon the water situation, I'll move it to fish either deeper or shallower a bit at a time. Often, this extremely simple step is all it takes to detect the strike sooner.
If I'm still not hooking up, I'll add a split shot or two to get my flies down quicker or deeper into the feeding zone. One small weight can make a very big difference.
Try to be patient out there on the river. Slow down, and adjust the simple things  from time to time. Don't get discouraged when you hit a dry spell. This was one of the most important things I learned to become a much improved nymph fishermen.
Countless times all I have done on a client's rig is to make one adjustment and bam…Fish On!
Take your time, be an observer,  and make the small, yet timely, adjustments to your rig. I know you'll see your fish counts improve greatly.

SOLID RIGS & TIGHT LINES,
Ron

---
Interested in a guided trip with Ron Pecore? Write to us today!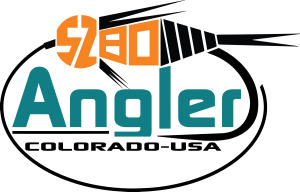 Passionate about Service | Wild about Fish ™