STRIKE INDICATORS: Size Matters
Ever looked into the bin of bubbles at your local fly shop and wondered, "Which size should I buy?" The answer is: All of them! In this Guide Hack post, I'll discuss why I use and carry three sizes of Thingmabobber strike indicators.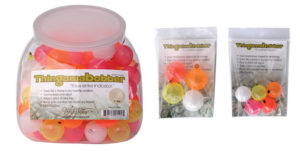 The following short story of a recent guide trip floats my bubble and proves my point. I was guiding on the Dream Stream with a client named David, and we were having a great day. While working a nice riffle, I noticed a large cutbow had taken up position behind us; very close to the bank.
David and I had worked our way out to mid-river. Tricos had started hatching, and this cut was rising consistently. About that time, the clouds were turning grey and a storm was rapidly approaching.  I handed David my 4 wt, set up with a size 24 parachute Adams. The high winds wreaked havoc on David's casts, preventing him from making a quality presentation to the fish.
In response, I went into my pack and found the smallest-sized Thingmabobber (YES, A BOBBER WITH A DRY! KEEP READING!), and I quickly attached it approximately 2 ft. above his Adams. With the added surface tension gained from the use of the small indicator, David was able to do a low tension cast and put the rig perfectly in front of the Cutthroat! Without hesitation, the big buck took and the game was on. After a incredible battle, we landed him and ended our day with a stunning (surprise) trophy.
I'm convinced he would have never caught the trout without the additional tension and weight provided by indicator. The cast was able to to punch through the wind, no problem. Further, the little indicator kept David's line (and fly) pinned to the water despite the wind, allowing for the perfect presentation!
Specifically, Thingmabobbers are great to cast in the wind vs. yarn or other types of foam indicators. The stronger the wind, the larger Thingmabobber I will use. Similarly, larger indicators work well in high water or when the river is significantly off color.
If in doubt, I'll select the middle size indicator, and I'll adjust accordingly if needed based upon changing water conditions and fish behavior.
Another advantage of the smallest indicator is that it is more sensitive, which tends to cue more hook sets. As any angler knows, without a hook set, there won't be any hookups.
As for color, I generally like the white ones. Also, the clear variety is great when you think you need more finesse or the water is ultra clear. The vibrant colors can work just fine in off color water, and are also handy for those who are learning to watch their drift more closely.
Recently, Thingamabobber has produced dual tone editions. This will be one more fun thing to play around with, as the contrast will likely break up the silhouette of the bubble.
Although my story illustrates the use of an indicator with a dry, by far the most common application is with a nymph rig setup adjusted to approximately 1.5 x water depth.
It's hard to beat the simplicity of these type of indicators in terms of attachment and adjustments. For all of these reasons, they have found a permanent place in my pack and a spot on my leader.
Tight Lines & Bubbly Bobbers!
---
Senior Guide Ron Pecore is also known for matching his indicator color with his outfit…he has not yet created a customized color palette of Thingamabobberss, but we won't be surprised.
Interested in fishing with Ron? CONTACT US today!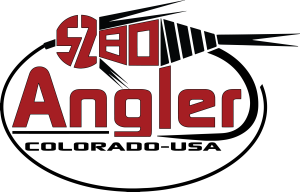 PASSIONATE ABOUT SERVICE | WILD ABOUT FISH™